Lessons
Dan Mumm has released four instructional guitar DVD's with Metal Method
Classical Masterpieces for Metal Guitar
Order the complete – Classical Masterpieces for Metal Guitar

(Description taken from MetalMethod.com)
The fastest way to elevate your guitar playing ability is to step outside the box. By that I mean, if you're a rock player, add some blues, or jazz, or any other distinctive genre of music. In Classical Masterpieces for Metal Guitar we're going to explore the world of classical music as written for metal guitar.
In this program, Dan Mumm teaches you a variety of excerpts from popular Classical pieces that he has adapted for Metal guitar. Beyond the enjoyment you should get from learning these recognizable melodies and passages, Dan's goal is to help guitarists break down mental boundaries and increase their overall playing and learning capabilities. This program is meant for all levels of intermediate players. Still, it should prove useful and enjoyable to even advanced players.
The most important aspect of this lesson is its focus on fundamental lead guitar skills – often overlooked aspects of playing that are crucial for reaching your potential.  Players who have a goal of mastering lead guitar typically focus a great deal of practice time on mastering flashy techniques. Each time the player becomes aware of a new technique, they approach that new technique almost as if they are mastering a new instrument. But in truth, all guitar techniques are connected, and an approach to practice that takes this into account is incredibly effective. That is what is taught in this program.
The most effective way to master these exercises is to work on one segment at a time. Many guitarists are impatient and as a result, accumulate a rather sloppy repertoire of many different techniques or songs – but have mastered none. It may seem like focusing on one thing at a time would give you a limited repertoire, but in truth, once you've mastered one song or technique, each subsequent one will be exponentially easier to learn. Before you know it, you'll be at a level of skill where you can easily master one or more new and complex songs per day. But if you don't take the first step, dedicating enough time to one song or technique to master it, you'll never reach that level of skill.
Two of the most powerful tools you can have are patience and discipline. Taking the time to acquire and sharpen these tools is a necessary step to mastering the guitar.   There's just no way around it. But if that idea seems discouraging or disappointing, just remember that those feelings will be short lived. Disillusionment precedes enlightenment. If you commit to it and stick with it, before you know it, those feelings will be replaced by satisfaction and enjoyment.
Classical Masterpieces for Metal Guitar includes 40 exercises, printable tab, and Guitar Pro files. Guitar Pro allows you to practice while watching animated tab at any tempo. We also include a written transcript of this program.
Get the program- Order Now
Below is a free lesson taken from Classical Masterpieces for Metal Guitar –
http://metalmethod.com/classical-masterpieces-metal-guitar
Sweep Pick Mechanics
Sweep Pick Mechanics is a comprehensive guide to sweep picking which covers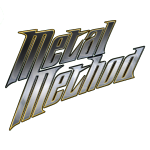 basic to advanced techniques. Players who are new to sweep picking will achieve perfect technique with each note sounding clear and audible at even lightning fast speeds. For advanced players, this course will greatly increase your vocabulary of patterns and allow you to find the right sweep pattern for the right occasion. This course also goes into non-arpeggio sweep patterns that can be used to build sequences that suit your playing style.
For more information on Sweep Pick Mechanics click here
A Glimpse Beyond: Shred Guitar
Order now at: http://www.metalmethod.com/glimpse-beyond.htm
DVD Info:
You can get some idea of the massive amount of information that Dan shares with you in this lesson by checking out the DVDs program guide. This guide lists the exact location for each technique and exercise and explains what is taught throughout the lesson. There are also chapter points at each of these locations for navigation.
What's Included
Learn Dan Mumm's original song "A Glimpse Beyond" part by part, note by note, shred by shred. With over 50 exercises covering a wide variety of techniques including, shred patterns, sweep arpeggios, two handed tapping, arpeggio sequences, and an assortment of Neo-Classical style patterns. In this program Dan continues to break down the techniques behind modal shred patterns. This program explains the basic building necessary to construct your own shred patterns to fit your own style and playing needs.
In this program Dan also demonstrates how to apply sequence patterns to arpeggios in a chord progression. Used correctly, this information will allow you to create an infinite variety of arpeggio based leads and riffs from a single chord progression. Dan also takes the time to demonstrate his techniques to perfect the pitch of bending. A seemingly elementary fundamental that is often overlooked or rushed through with poor results. The goal here is to give you the edge that professional guitarists have with even basic techniques.
Not only does Dan demonstrate each part broken down into smaller parts for easier learning and memorization, he also includes small sections of the backing track to go along with each complete part of the song. And once you have completed the program, you will enjoy playing along with the backing track included in the video. Subtitles explain which exercise goes with which part. There's also an mp3 backing track included to load into your mp3 player.

Order now at: http://www.metalmethod.com/glimpse-beyond.htm
Fret Touch Mechanics

8 Finger Tapping and more… Dan Mumm teaches more than just 8 finger tapping and other shred
techniques in this video. He explains how to use scales and modes to create your own shred
patterns and sequences. He even has a verysimple method for mastering modes and scales
by reducing all of this complex information into
three simple 3 note patterns. Master these three
patterns using the suggested fingering and you
can shred through any lead.
"This technique is so obvious yet I never broke it down to these three simple building blocks." - instructor Doug Marks
For more information on Fret Touch Mechanics, or to make a purchase click here