Music
Dan Mumm's 2015 Album: Peering Through the Lens of Time
After a full year of recording and production, Dan Mumm's new album is finally finished and available to the public.  "Peering Through the Lens of Time" contains 15 tracks that include 12 brand new never-before-heard original compositions.  The album was written, recorded and produced with a painstaking attention to detail and does not contain a single filler song.  Music videos will follow in the near future.
Get the album here for direct download: "Peering Through the Lens of Time"
Or in high quality FLAC format here: "Peering Through the Lens of Time" FLAC



 Dan Mumm's Full Length Studio Album: A Glimpse Beyond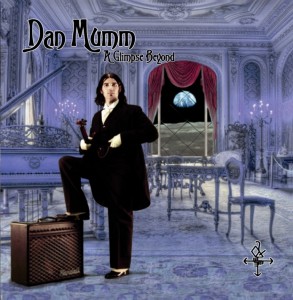 Dan's full length studio album: "A Glimpse Beyond" is now available!
"…Dan Mumm's latest release is a promising and powerful one. Fun, yet also filled with technical chops that are to die for A Glimpse Beyond provides a look into the heart of what could end up being one of the early twenty first centuries greatest composers. A man who knows how to write a stellar classically inspired metal song Dan Mumm brings in ideas that I've never really heard before in this context. One might even say that with this record Mumm is giving us, the listeners, a glimpse beyond, into the future of neoclassical music. I certainly hope he is."  - Matt Baggins (Two Metal Guys Reviews) Read the full article here.
Get the new release "A Glimpse Beyond MMXIII" HERE.
It is now available for digital download direct through Metal Method, CDBaby, iTunes, and Amazon.  To get a physical copy of the CD (with full color booklet and gloss graphic CD) go HERE.
Purchase at MetalMethod.com (includes album art, MP3's and high quality WAV files as a bonus)



Dan Mumm's new EP is now available as mp3's on iTunes and Amazon.com
At Amazon.com:
1. "The Point Of No Return"
2. "Luna Lux Lucis"
3. "Metal Minuet (Minuet In G)"
4. "A Glimpse Beyond"