TABS
The Ultimate Collection
Get all of the below Song/Tab/Backing Track collections and more with Dan Mumm's Ultimate Neo-Classical Collection!  A tremendous value! Get it here
The Beethoven Collection
(Scroll down for "A Glimpse Beyond" album tabs and backing tracks – or – for The Mozart, Vivaldi and Bach collectio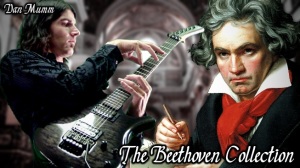 ns)
The Beethoven Collection includes 5 Classical Metal Beethoven Songs, 5 complete guitar TABs and 5 Backing Tracks, as arranged and performed by Dan Mumm – plus 3 bonus songs from Dan's new album. Studio recordings of each song are included in Mp3 format, complete TAB files are included in both PDF and Guitar Pro format and complete Backing Tracks are included in Mp3 format.  Get it here
The Vivaldi Collection and The Bach Collection
(Scroll down for "A Glimpse Beyond" album tabs and backing tracks – or – for The Mozart Collection)
The Vivaldi Collection contains 8 of Dan's Classical Metal Vivaldi arrangements, 8 complete tabs and 8 complete backing tracks!  Only for a limited time.  Get it now and get the 8 songs, 8 tabs and 8 backing tracks for less than the price of the songs themselves!  Get it here
The Bach Collection includes 7 Classical Metal versions of Bach pieces as arranged and performed by Dan Mumm – plus the complete TAB for Dan's version of Bach's Partita No. 3 in E Maj, making a total of 8 TABs. Studio recordings of each song are included in Mp3 format, complete TAB files are included in both PDF and Guitar Pro format and complete Backing Tracks are included in Mp3 format.  Get it here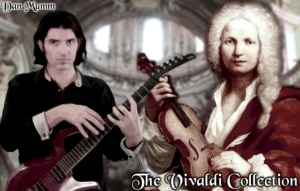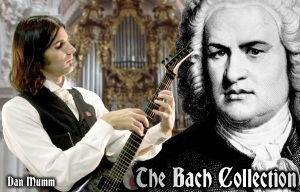 The Mozart Collection
The Mozart Collection includes 5 Classical Metal arrangements of popular Mozart pieces as performed by Dan Mumm, plus one bonus song, TAB and Backing Track.  Studio recordings of each song are included in Mp3 format, complete TAB files are included in both PDF and Guitar Pro format and complete Backing Tracks are included in Mp3 format.  Get it here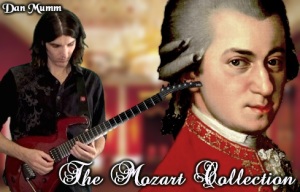 Get the complete Mozart Collection – here
A Glimpse Beyond
Individual TABs, complete TAB book – and Backing Tracks – for the album "A Glimpse Beyond" are now available!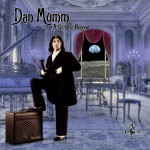 The TAB book includes the TABS and notation for the lead guitar of all 12 tracks on 'A Glimpse Beyond', including "Toccata And Fugue in D-minor" and the guitar version of "Anthem Of The Mad" in a PDF book as well as 12 Guitar Pro files – one for each song.  The Backing Tracks come in mp3 format and include every song except for Anthem Of The Mad which does not use a backing track.  They are professionally mixed tracks with all the instruments but the lead guitar (save for on a few parts where it is required as an intro or interlude to keep time).  The individual song packages include the TAB in PDF and Guitar Pro formats, the Backing Track and the mp3 of the song from the 2013 mix of the album "A Glimpse Beyond MMXIII".
To purchase the individual TABS and Backing Tracks click on the name of the song you'd like to learn below.
Get the Complete package with TABs and Backing Tracks here: TAB Book and Backing Tracks
Get only the TABs here: TAB Book
Get only the Backing Tracks here: Backing Tracks
Individual TABs/Backing Tracks/Mp3 packages can be found below – all are included in complete TAB Book.